Documentary film
End of the Line (2021)
End of the Line – The Women of Standing Rock (2021) on palkittu dokumentti, joka oli ehdolla vuoden parhaaksi dokumentiksi Emmy-gaalassa vuonna 2023. Elokuvan tuottaja ja ohjaaja on amerikkalainen Shannon Kring. Osatuottajina toimivat Playart Productions ja Solar Films.
Dokumentti kuvaa Lakota-alkuperäiskansaan kuuluvien naisten protestia ja taistelua. Naisten tavoitteena on pysäyttää Dakota Access Pipeline -hankkeen rakentaminen Lakota-heimon omistamalle maalle, koska projekti uhkaa heidän maataan, veden puhtautta ja lopulta koko heimon elämäntapaa.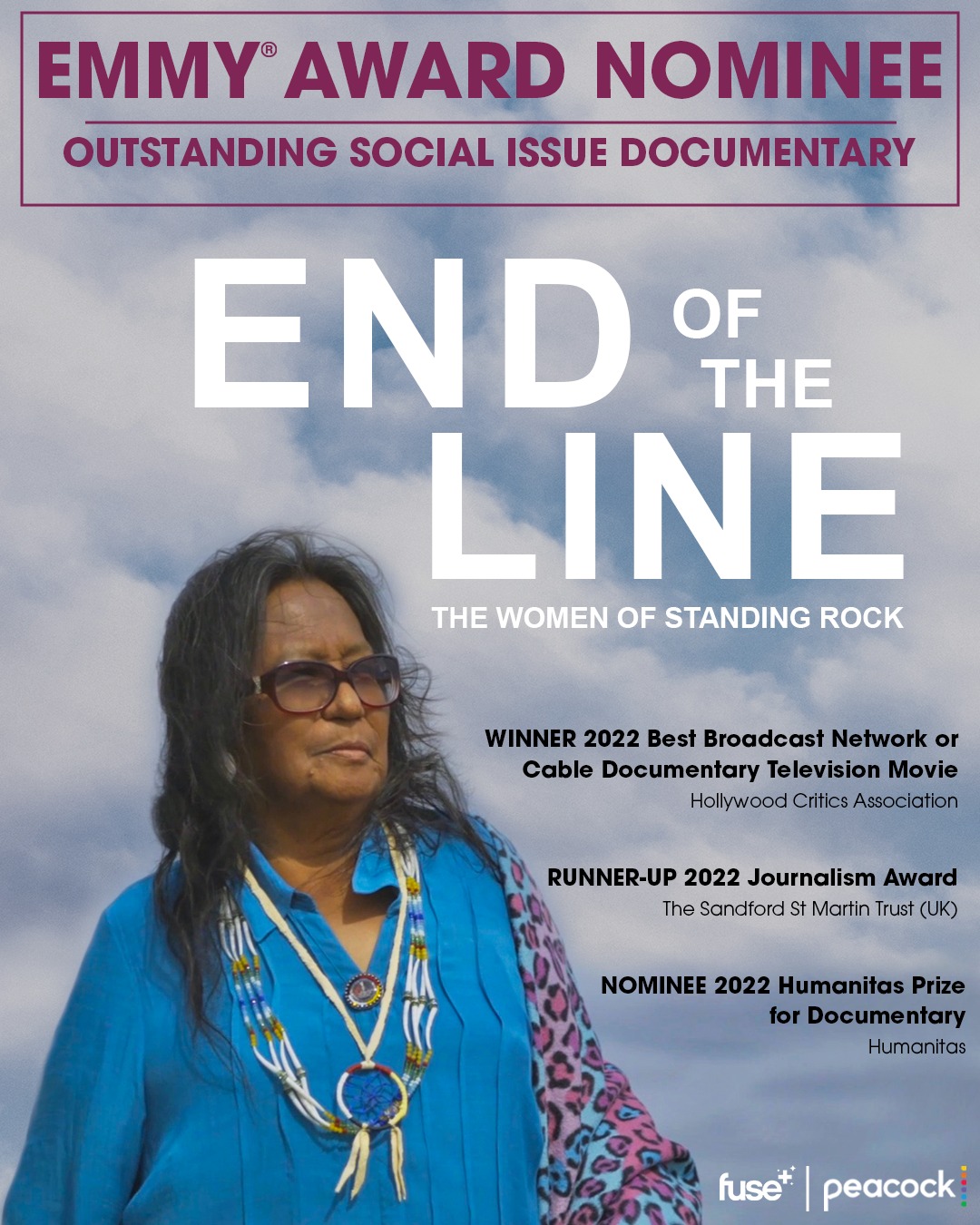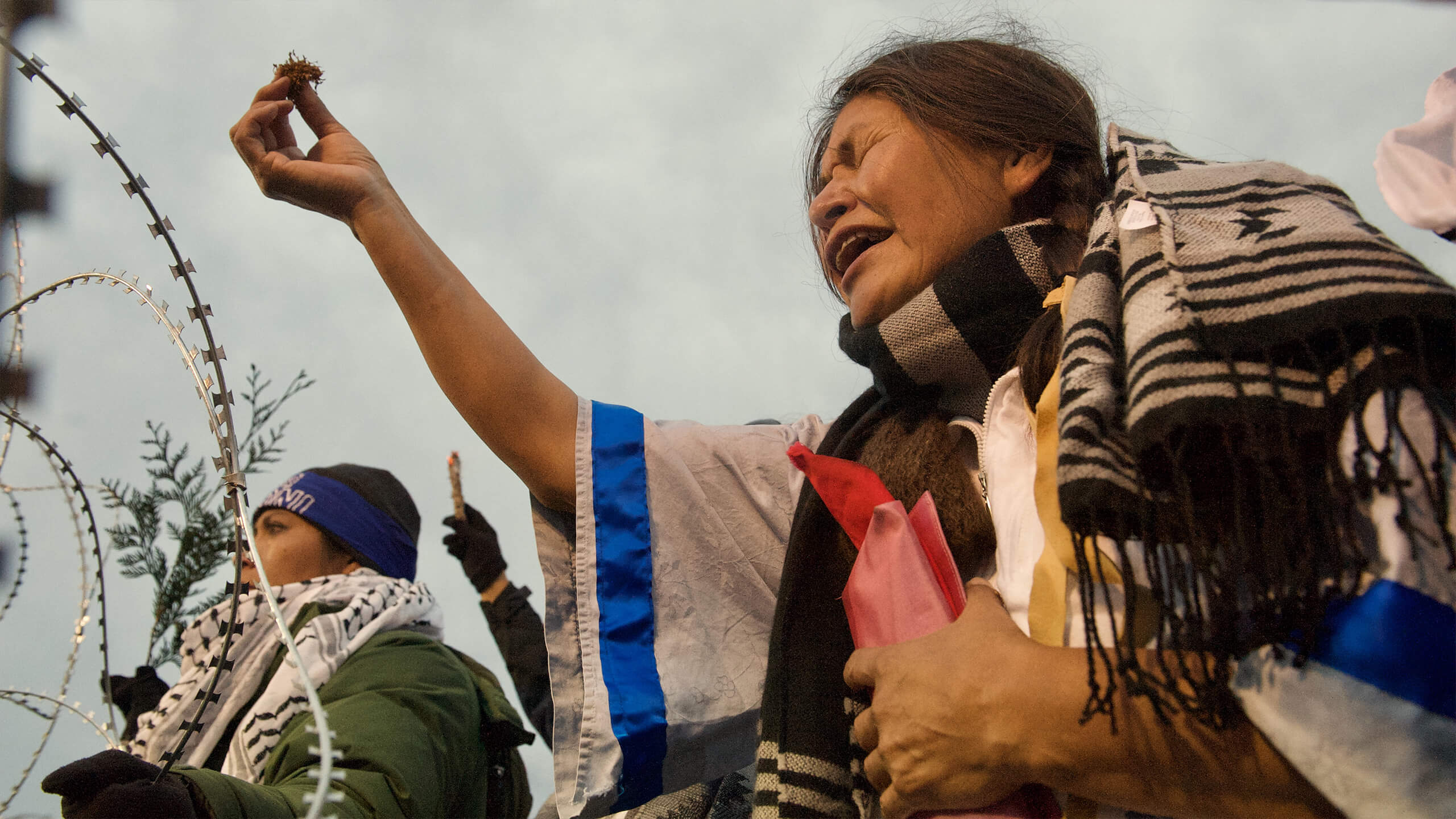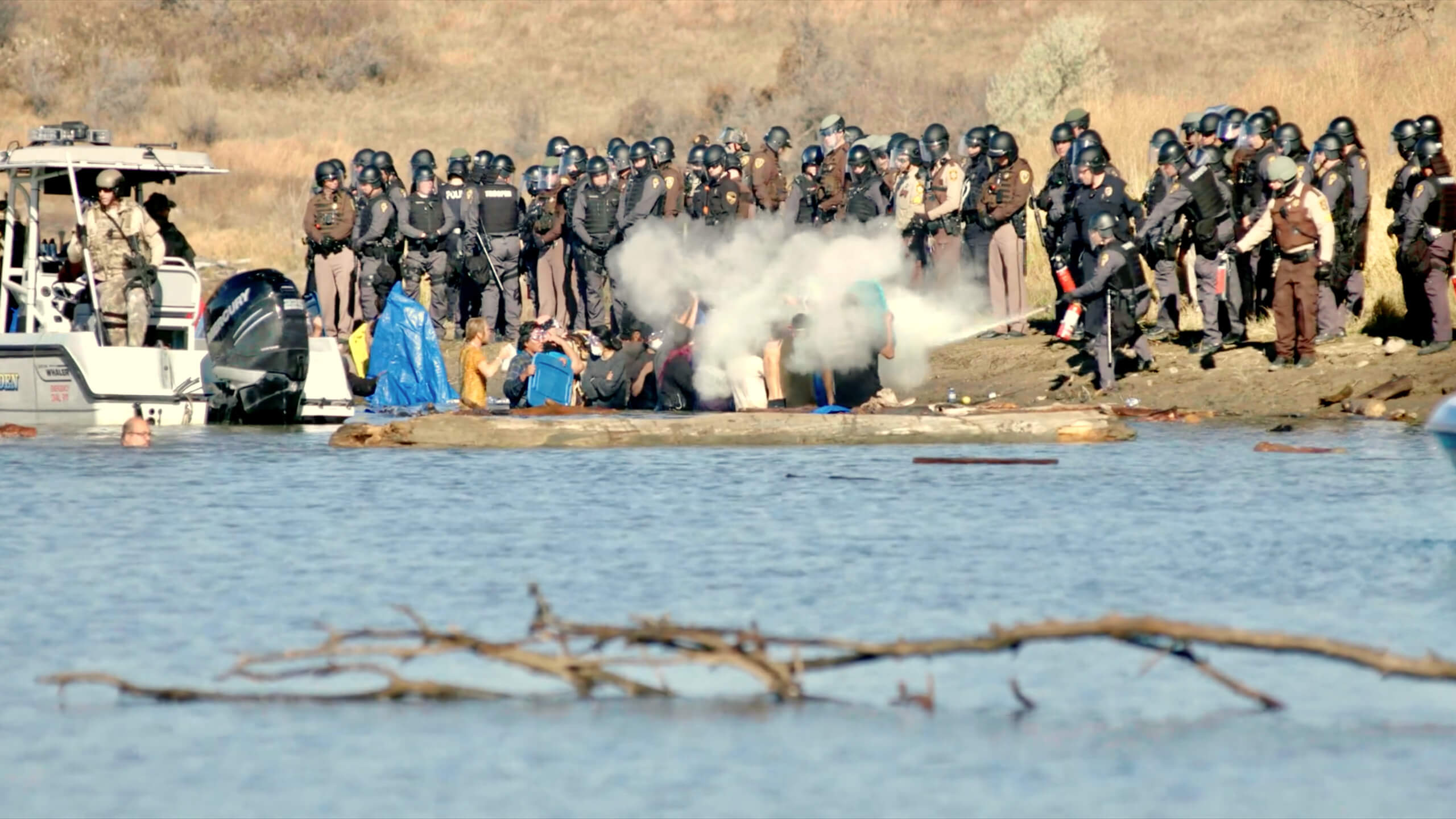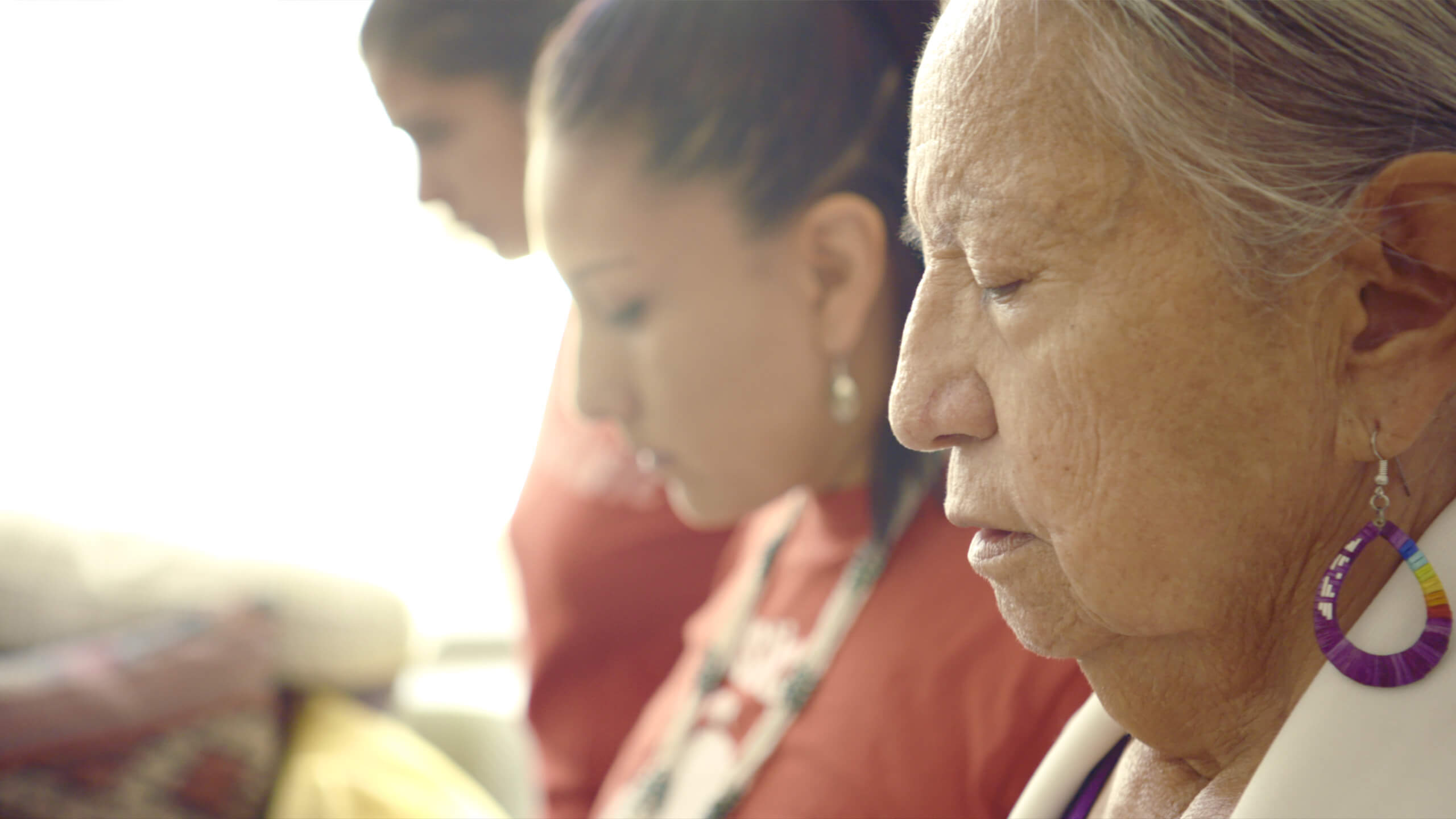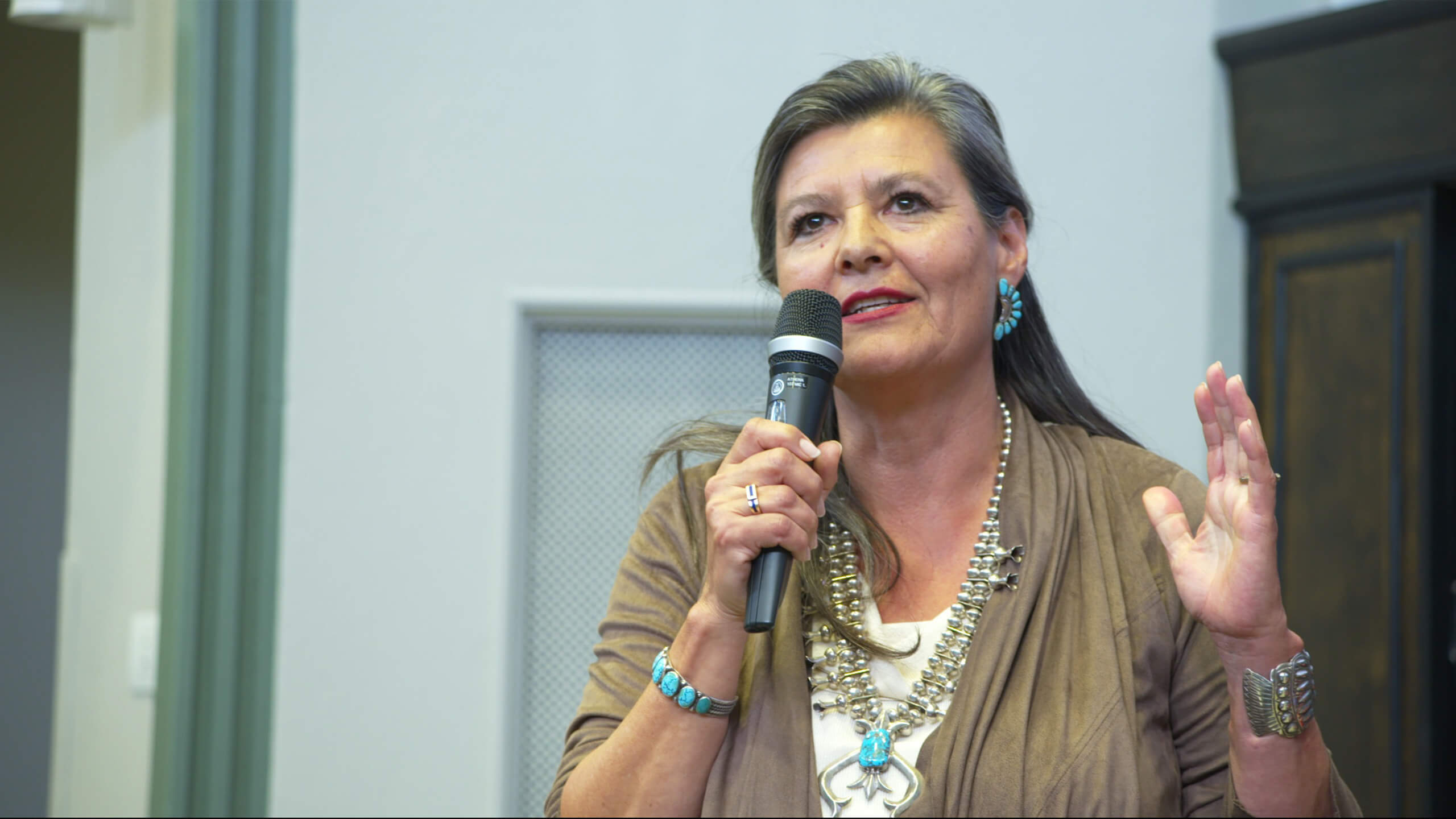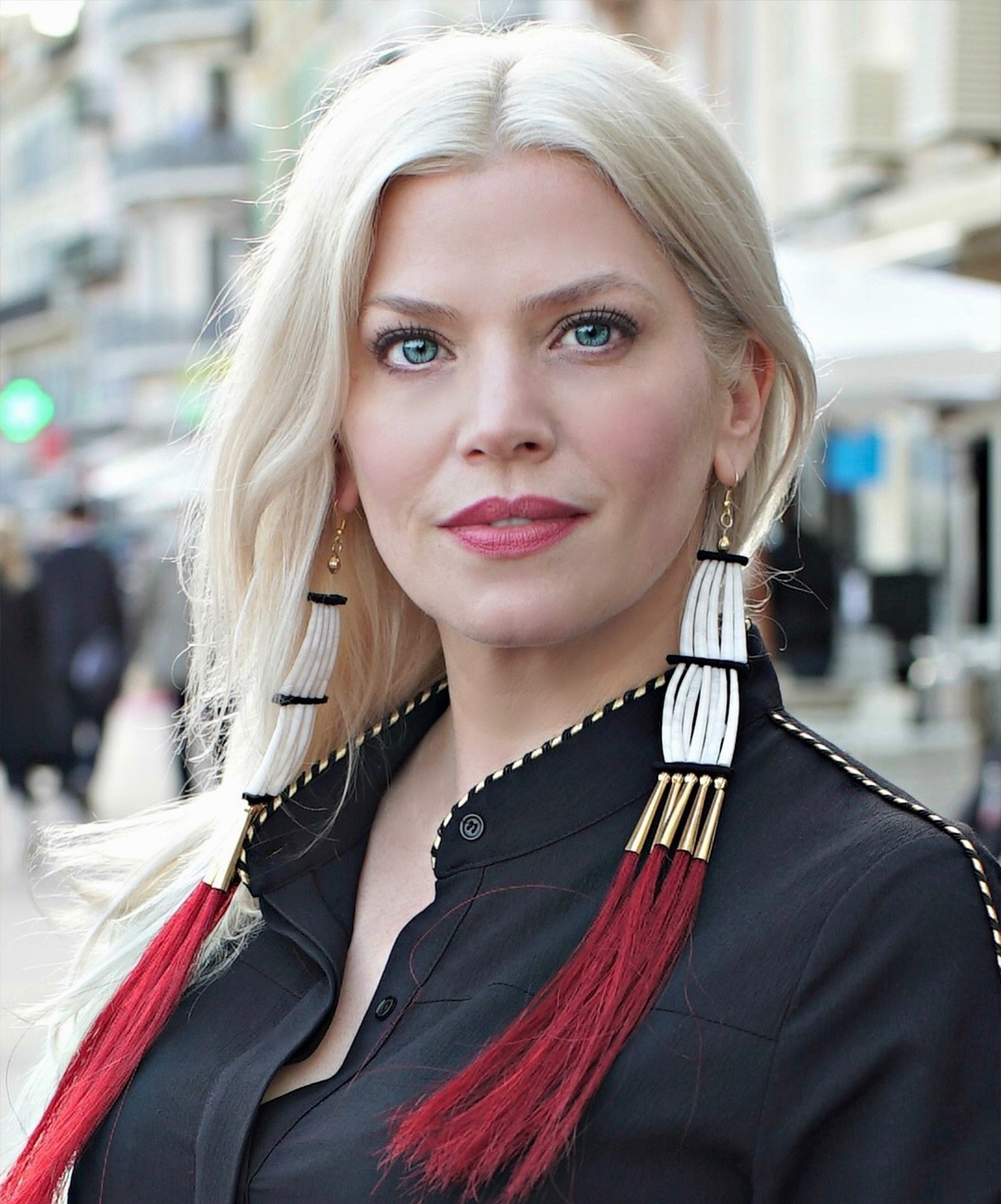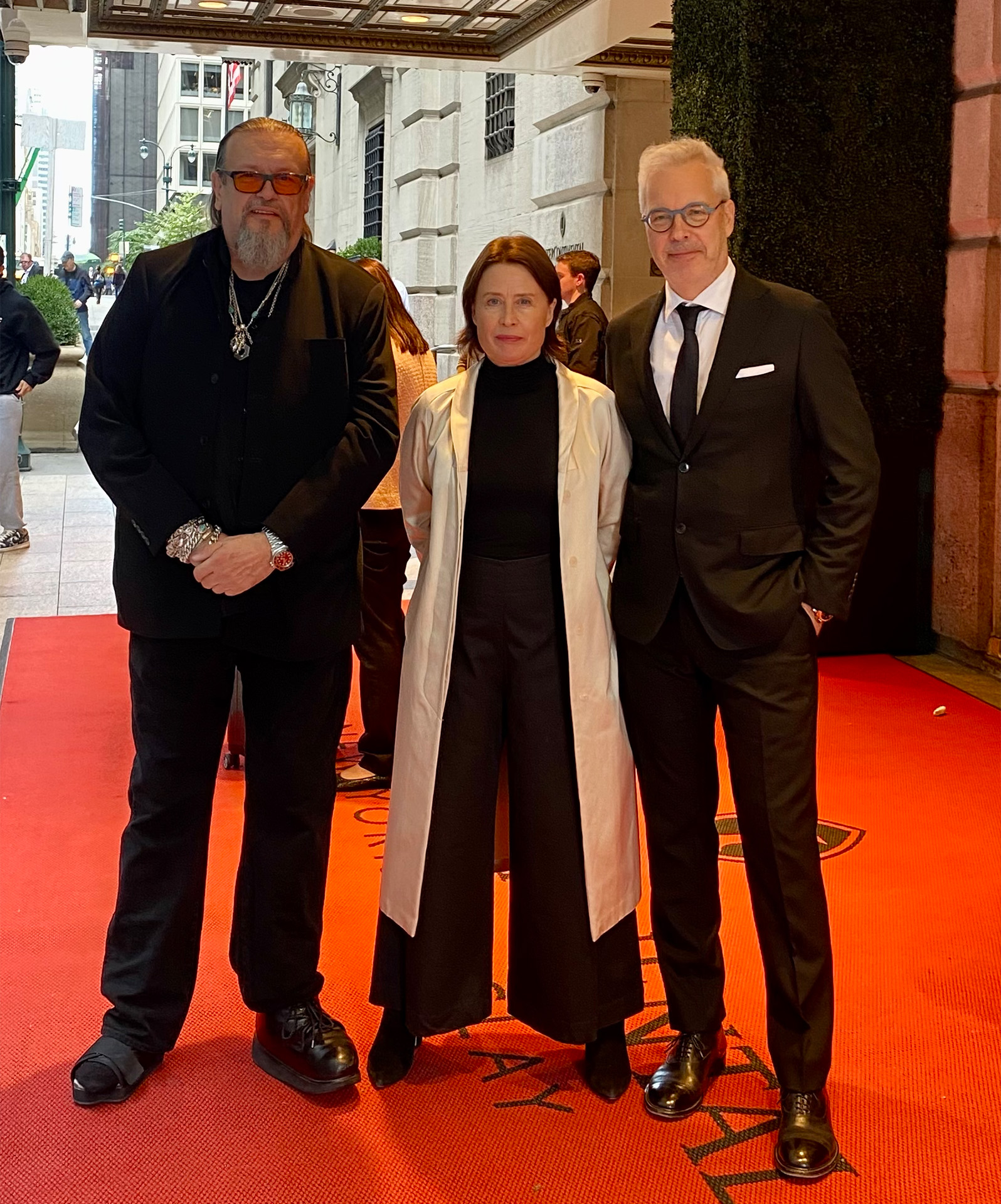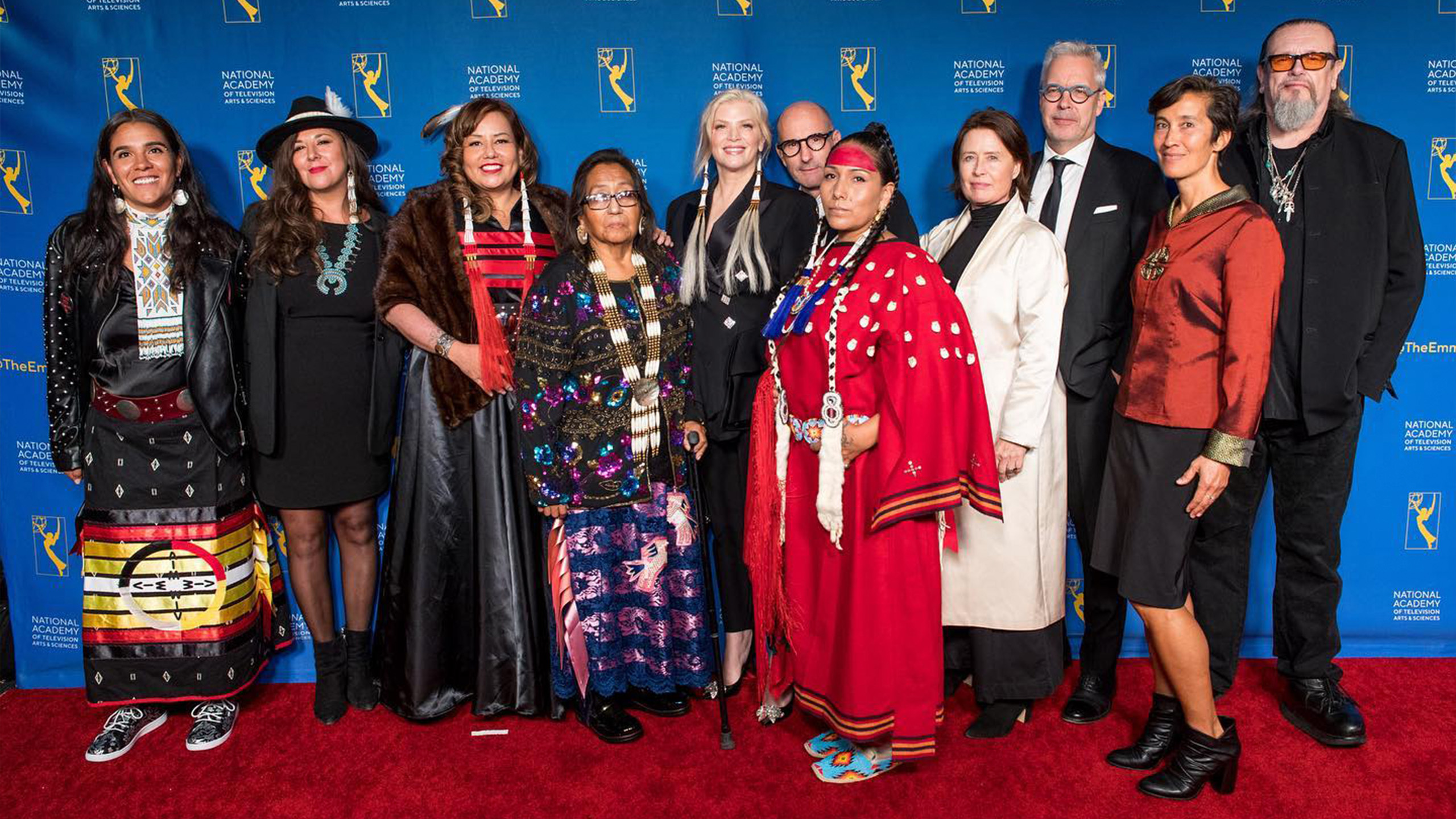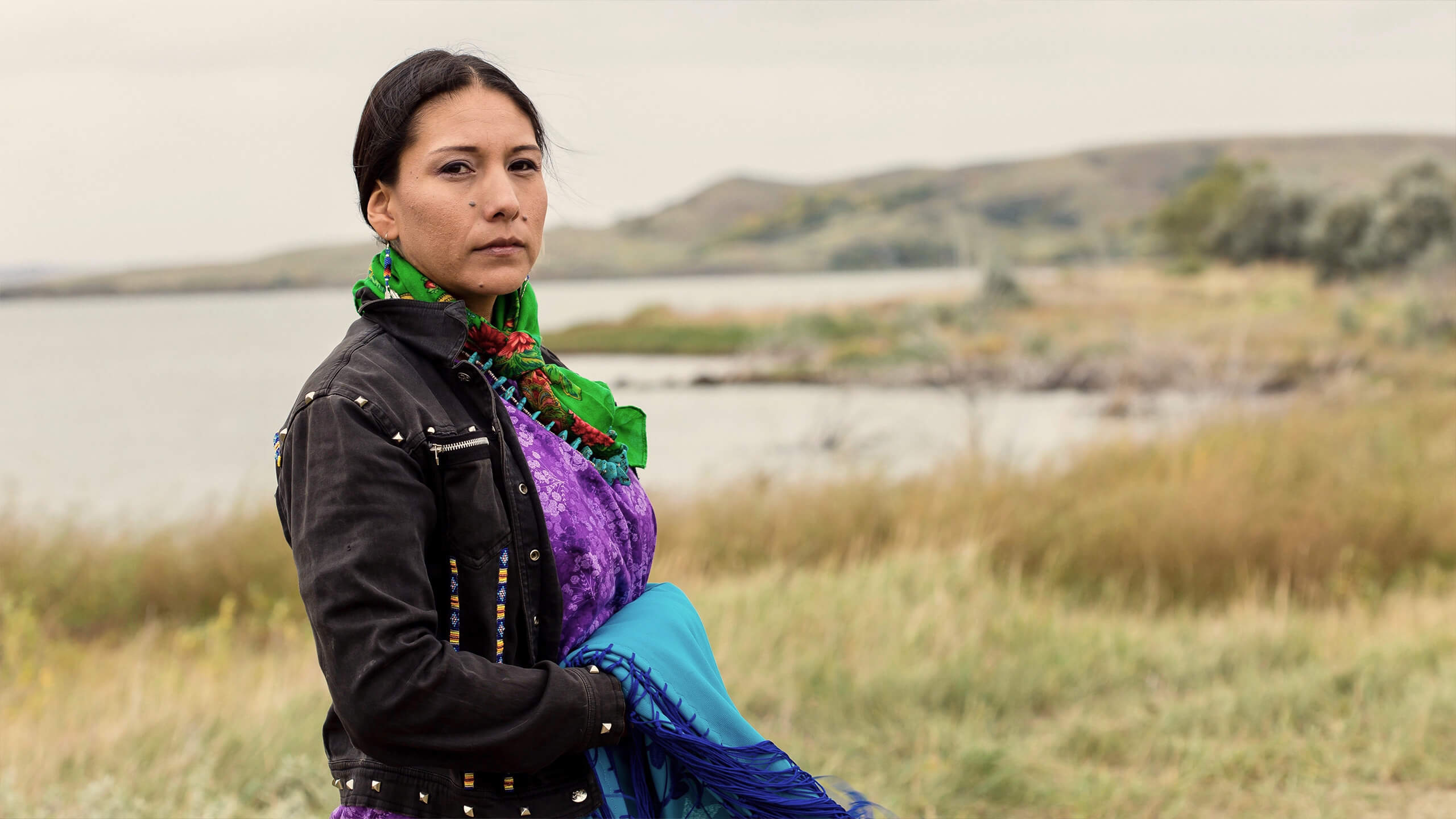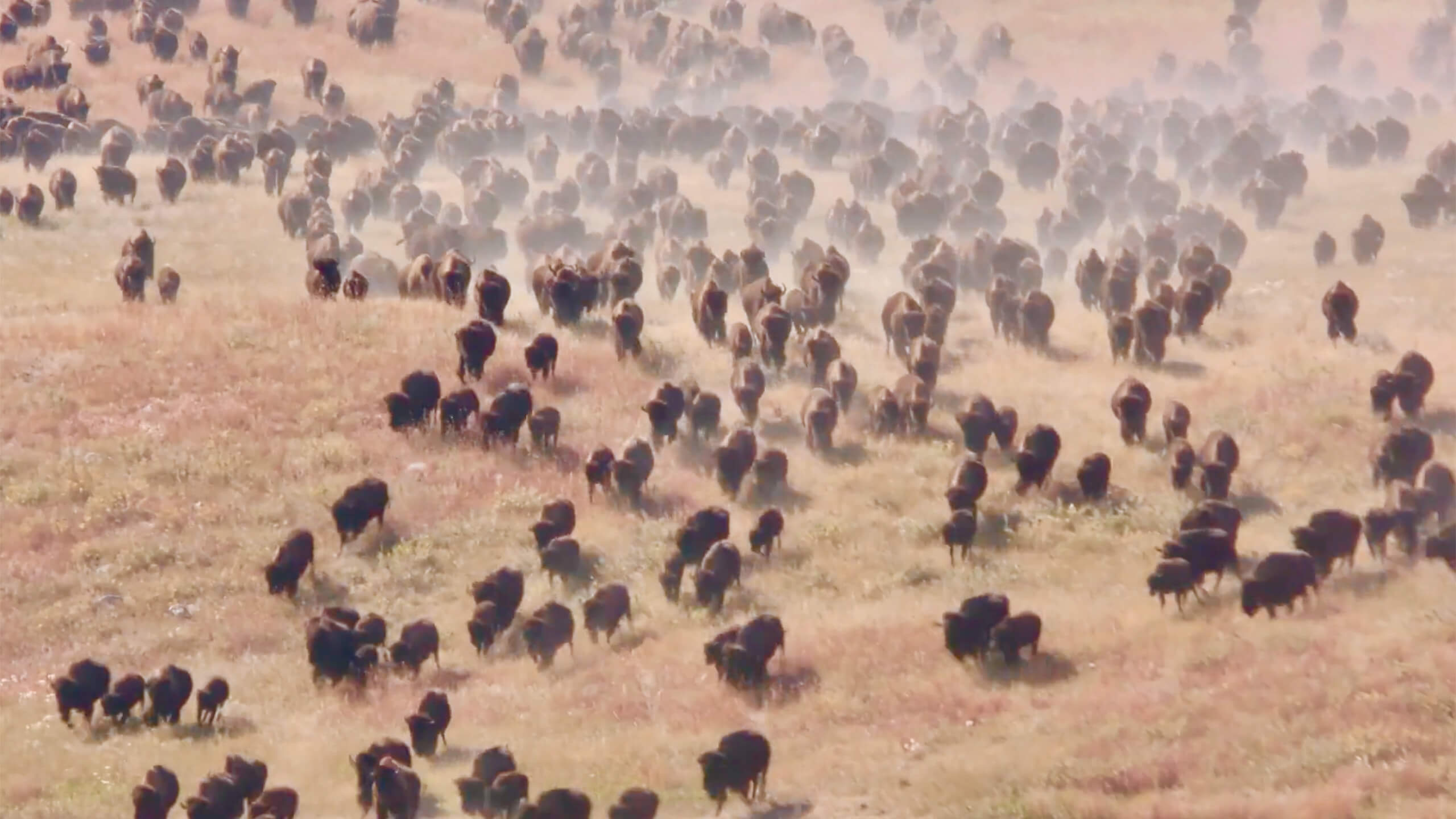 Screenings
To request a film screening, click here.
Please check back frequently, as we will be screening at many more festivals that have yet to announce their official selections.
WORLD PREMIERE | Slamdance Film Festival, 2021
FINLAND PREMIERE | DocPoint Helsinki Documentary Film Festival, 2021
Utah Film Center | March 2 – 3, 2021
Zero to Fierce Festival, 2021
Athena Film Festival, 2021
Milwaukee Film Festival – Women's History Month, 2021
University of Wisconsin – Madison, 2021
Port Jefferson Documentary Series, 2021
Cleveland International Film Festival, 2021
Annapolis Film Festival, 2021
Denver Film Society – Women + Film, 2021
North Dakota Environmental Rights Film Festival, 2021
The 49% – Feminist Film Club, 2021
Calgary Underground Film Festival, 2021
Sarasota Film Festival, 2021
NorthwestFest, 2021
DocLands Documentary Film Festival, 2021
Shift Your World Film Festival, 2021
Minneapolis St. Paul International Film Festival, 2021 (Extended through May 27)
Greater Farmington Film Festival, 2021
Sedona International Film Festival, 2021
Free State Festival, 2021
Park City Film Series, 2021
Virginia Interfaith Center for Public Policy, 2021
AUSTRALIAN PREMIERE | Revelation Perth International Film Festival, 2021
MEXICO PREMIERE | Doqumenta, 2021
Middlebury New Filmmakers Festival, 2021
Port Townsend Film Festival, 2021
FIN Atlantic International Film Festival, 2021
Slamdance Joshua Tree, 2021
CIFF Streams + Anisfield-Wolf Book Awards, 2021
March on Washington Film Festival, 2021
Whittier Union High School District, 2021
Nederland Community Library, 2021
Lansing Community College, 2021
Doctober, 2021
University of Minnesota, 2021
SPAIN PREMIERE | Festival Protesta, 2021
Imagine Science Film Festival NYC, 2021
Bright Lights Film Series at Emerson College, 2021
Virgina Film Festival, 2021
North Dakota Environmental Film Festival at Fargo Theatre, 2021
United Church of Canada, 2021
Circle Cinema | November 4, 2021
NEW ZEALAND PREMIERE | City Gallery Wellington Te Where Toi, 2021
ENCORE PRESENTATION | CASCADIA International Women's Film Festival, 2021
Meaningful Movies Port Townsend, 2021
PITTSBURGH PREMIERE | Three Rivers Film Festival, 2021
Dunlop Art Gallery and RPL Film Theatre, 2021
Western Washington University, 2021
TIDE Film Festival, 2021
Shining Mountains Film Festival, 2021
Zen Mountain Monastery, 2021
Climate Crisis Film Festival, 2021
Episcopal Diocese of Olympia, 2021
United Methodist Women, 2021
TORONTO PREMIERE | Human Rights Film Festival by JAYU, 2021
ISRAEL PREMIERE | Solidarity Tel Aviv Human Rights Film Festival, 2021
LOS ANGELES PREMIERE | Filmocracy Fest, 2021
Wild & Scenic Film Festival | January 13 – 17, 2022
University of California Santa Cruz, 2022
University of Minnesota, 2022
Frozen River Film Festival, 2002
Central Michigan International Film Festival, 2022
University of New Mexico Law Library and Tribal Law Journal, 2022
University of Connecticut, 2022
Vermont International Film Festival, 2022
Belleville Downtown DocFest, 2022
Ampersand International Arts Festival, 2022
University of Connecticut, 2022
Gonzaga University, 2022
DocWeek Middleburg, 2022
AUSTRIA PREMIERE | Crossroads Festival, 2022
Weengushk International Film Festival, 2022
The Center for Human Flourishing, 2022
Plymouth State University, 2022
Pocahontas Reframed Film Festival, 2022
University of Connecticut, 2022