Installation
Field of Dreams
Who is allowed to dream, who is permitted to play, and who is accepted as a team member? How can dreams be kept alive? Can they be refreshed and stay relevant? These are among the questions posed by artist Sophia Ehrnrooth in her Field of Dreams installation, which weaves together the themes of her previous football-related art projects.
Field of Dreams is a communal, performative art installation in public space which is staged on a football field. The football stadium is filled with 2021 footballs, each one representing an unfulfilled dream.
Field of Dreams Montevideo 2023
Field of Dreams 2023 took place in Montevideo, Uruguay on April 27, 2023. The work was commissioned by the Instituto Iberoamericano de Finlandia and the project had the declaration of interest from the National Administration of Public Education, the Ministry of Education and Culture and the support of the National Secretariat of Sports, CAFO – Administrative Commission of the Centenario Stadium, Fundación Celeste, Unicef, International Organization for Migration, Ministry of Social Development through INJU, Embassy of Finland in Buenos Aires, and with national and international companies. It was supported by Frame Contemporary Art Finland and Svenska Kulturfonden.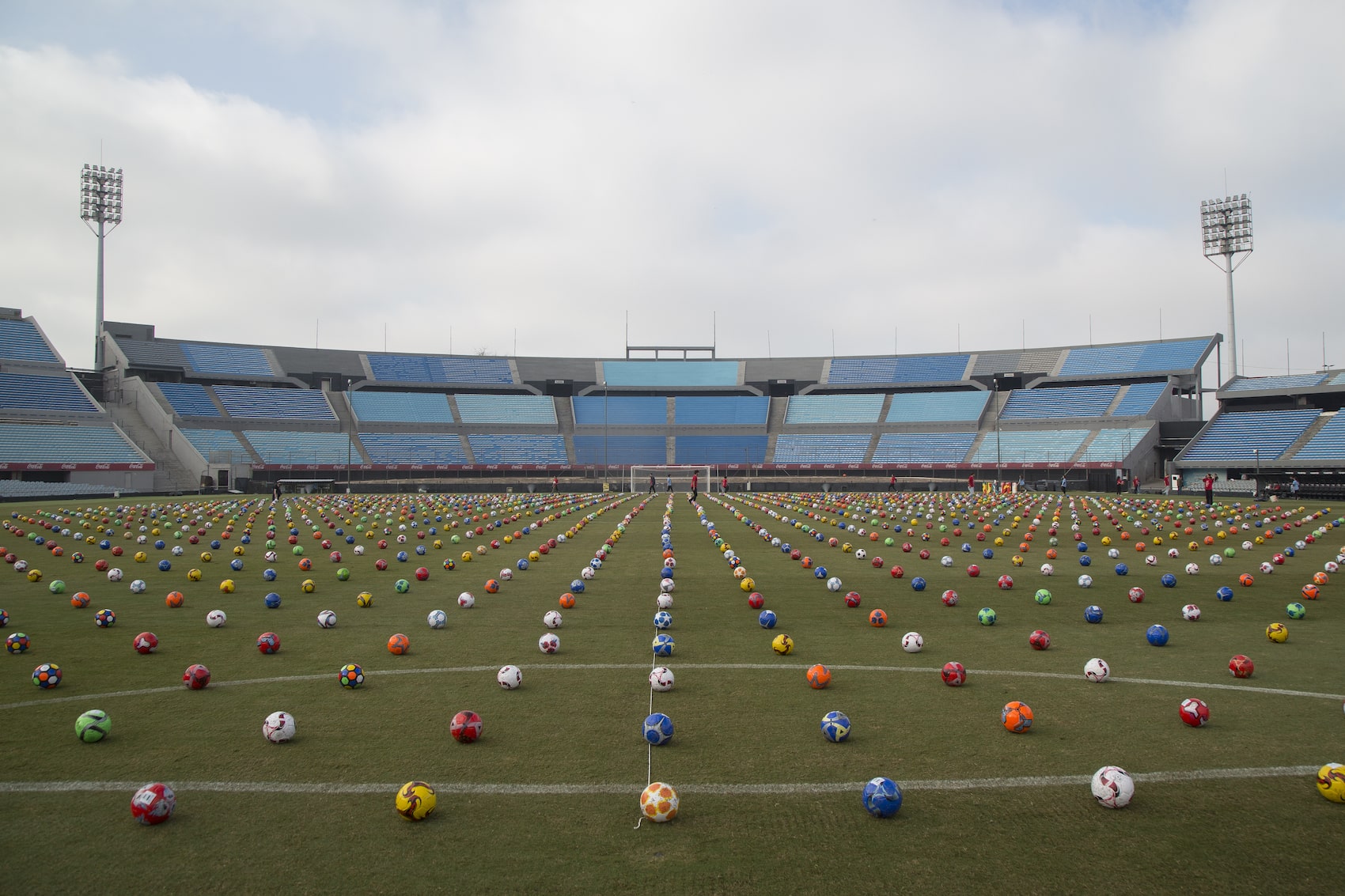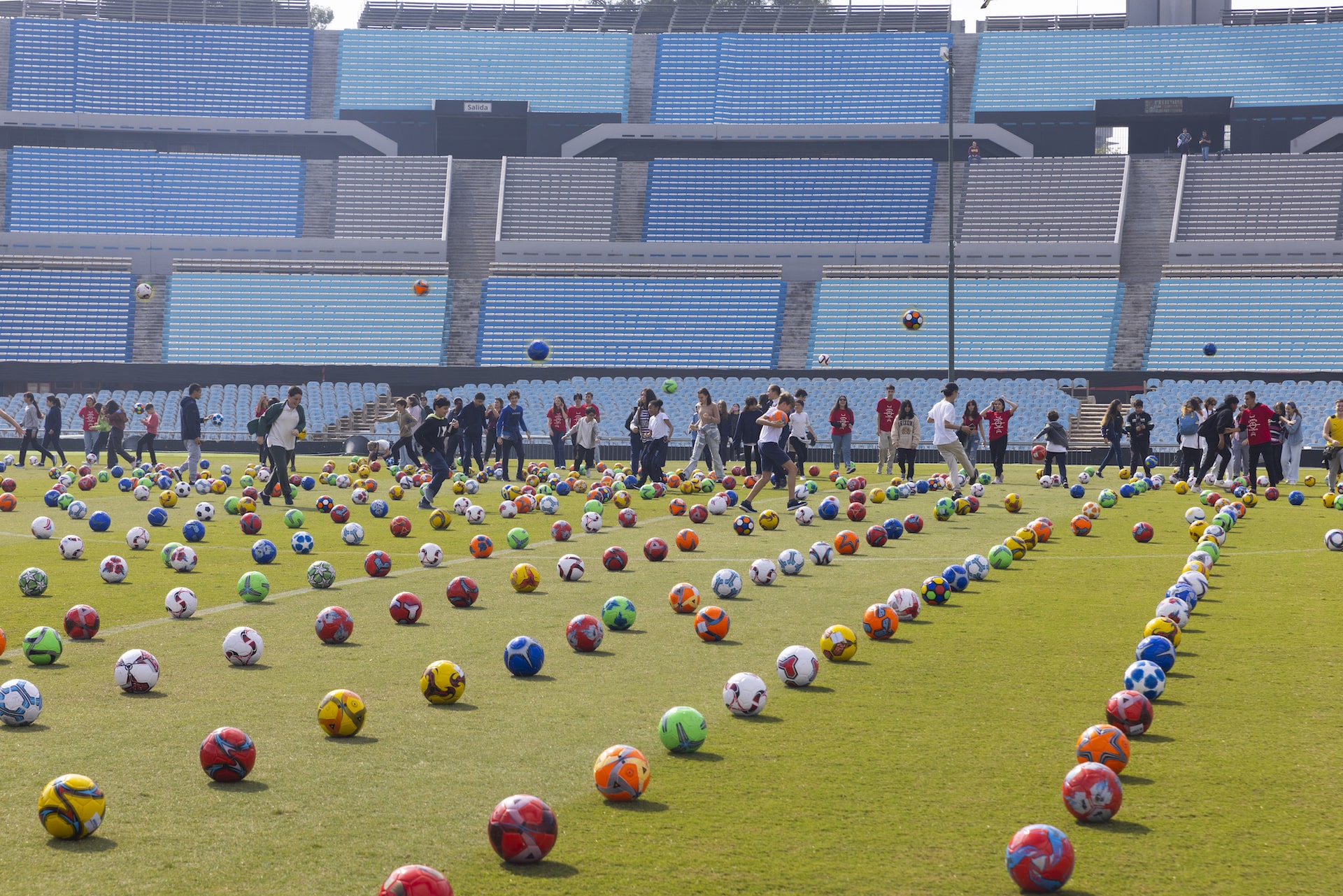 Field of Dreams Helsinki 2021
Field of Dreams Helsinki 2021 was staged at the Bolt Arena in the center of Helsinki. The football stadium was filled with 2021 footballs. The production team were assisted by participants from the Job'd Migrant Youth Helsinki project, who gained their first on-the-job work experience by taking part in the project. The leftover footballs were distributed among youth football clubs and schools around Finland.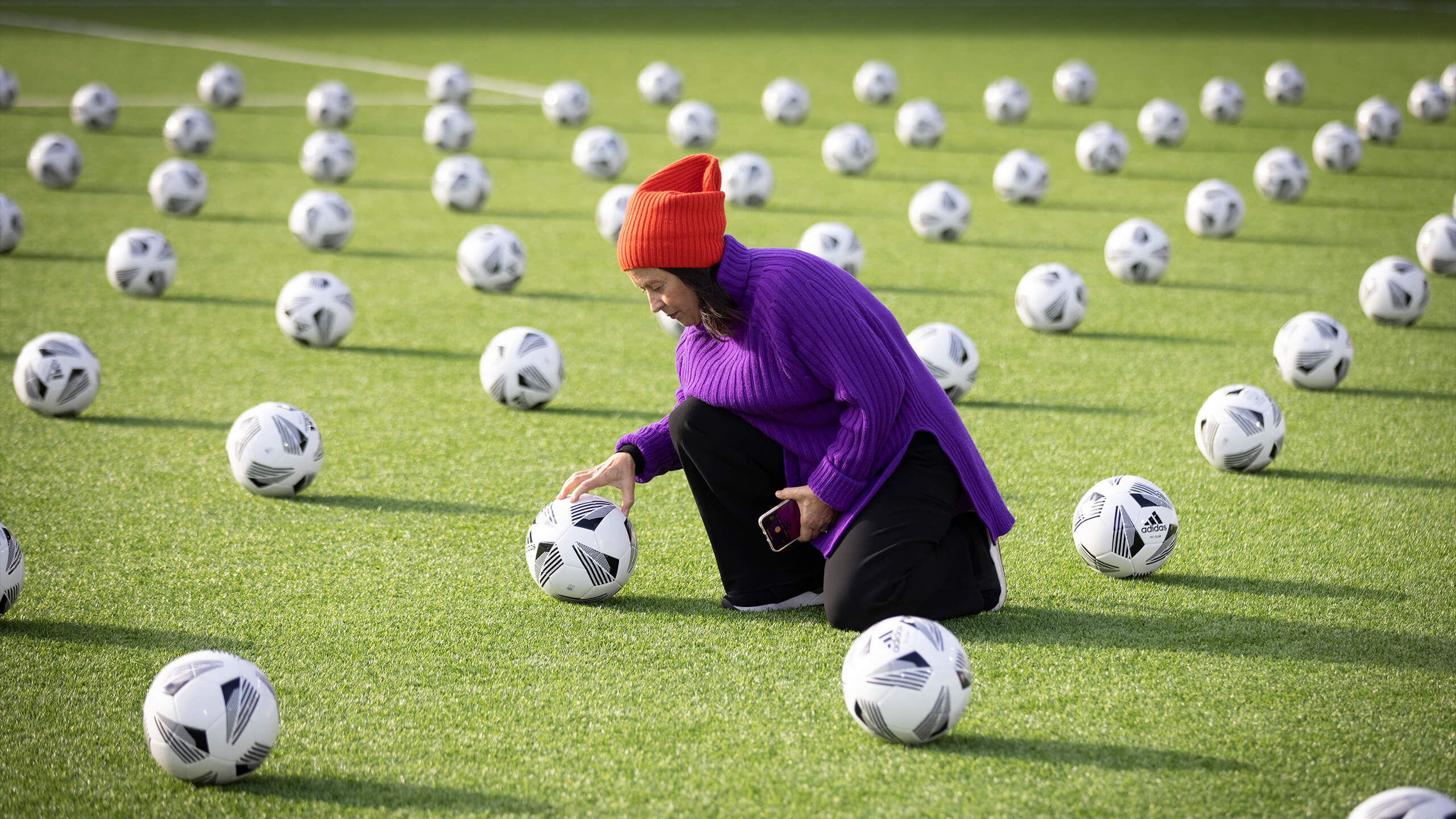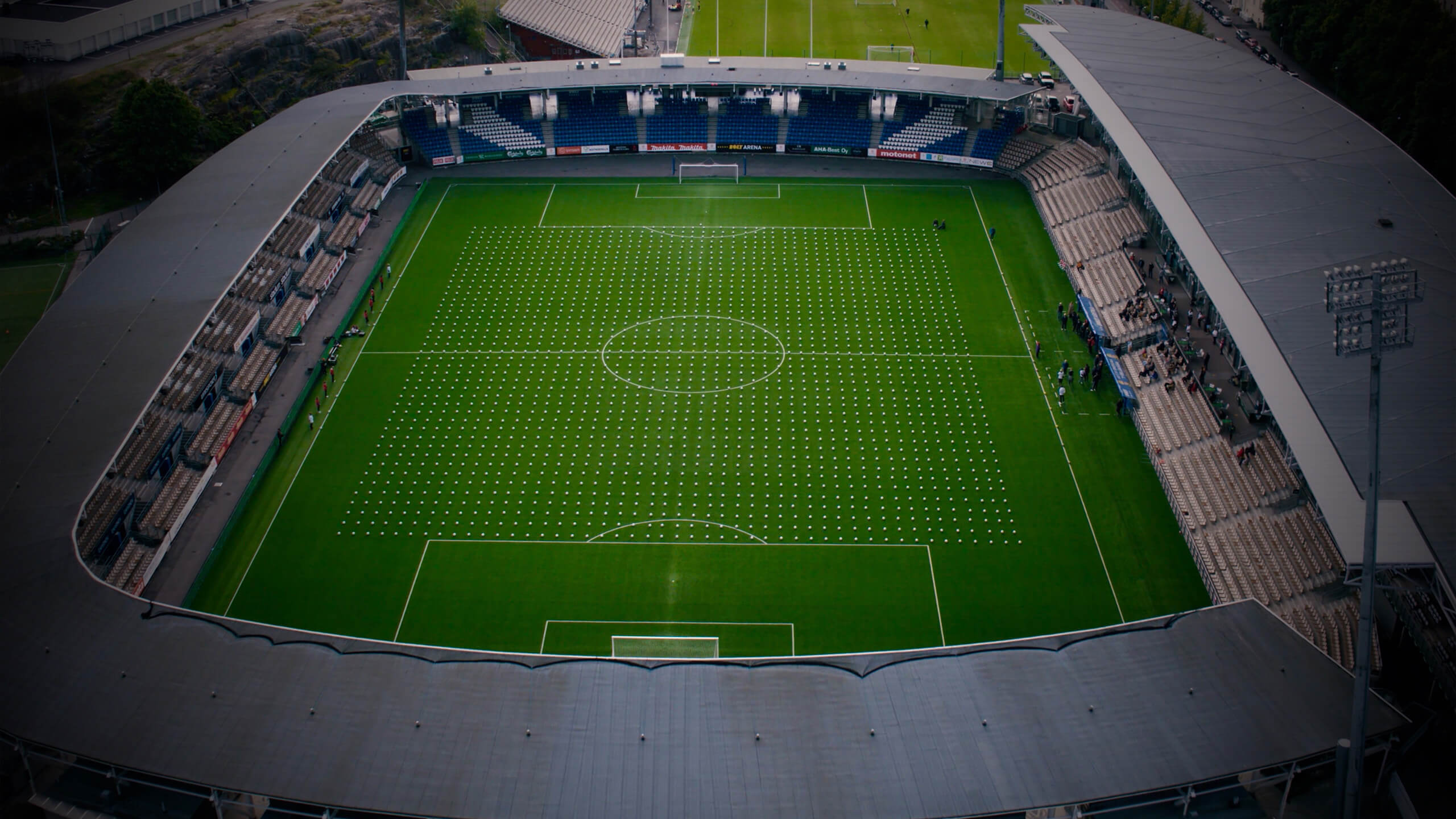 Field of Dreams Rome 2019
The first Field of Dreams installation was staged in 2019 at Rome's experimental MAAM Museum of the Other and the Elsewhere (Museo dell'Altro e dell'Altrove di Metropoliz). The project was a collaboration with children from the families of paperless immigrants. Field of Dreams Roma turned out to be an inspiring communal process that is documented in the short film 900 Footballs (2020).